In my old office room on the 2nd floor of Building A shortly before the latter was evacuated for renovation.

October 13, 2008

(photo: Rainer Putzke)
(CENTER>
Me with Ida and John Wolff.

February, 2007
(CENTER>

At the wedding of Patricia Mooibroek with my nephew Emilio Valdez.
July 15, 2005

Me with colleagues at the Institute summer feast,
July 20, 2005

right:
Riding on a river cruiser during the summer excursion of the Department of Physical Chemistry


(June 21, 2004)

Left:
Photo of me in 2004
Riding a boat in the Spreewald with the summer excursion of the Department of Physical Chemistry


(August 29, 2002)
During the Department of Physical Chemistry's summer excursion organised by Joachim Schütze in July 2000.

Above: with my sisters in Kia and Idir':s house;
right: and also with aunts, cousins, nieces and nephews.
(Jakarta, early October 2000)
End of September at my father's burial in Bogor.
I am helping to lower his body into the grave,
immediately next to the grave of his father,
my grandfather, Marzoeki Mahdi.

Passport photo
May 2000

(D. Pommering /
/ Foto-Klinke)

This here is how a coin
photo automat at the
supermarket thought
that I looked like.
April 2000


At the FHI Sommerfest
July 2000

(photo: Angela Ziebarth)


In the Indonesian Embassy,
The Hague, January 2000

(photo: Ashari N. Krisna)
During the Department of Physical Chemistry's summer excursion organised by Joachim Schütze in July 1999.
With Pramoedya Ananta Toer, whose visit to Berlin I had helped organize
(June 1999)
| | |
| --- | --- |
| | Drinking coffee with colleagues. |
Celebrating my 50th Birthday.
for which my family organized an excursion
to Thebaut Roche in the Ardennes.
With family on an excursion to the Burger Zoo in Arnhem
(March 1991)

At a garden party behind Joachim Schütze's house.
(August 1991)
ID photos of myself, made in the period between 1978 and 1990.
I am now in the workgroup for heterogenous catalysis:
left to right:
Mike Wesemann, me, Zoltan Paál, Claus Rehren, Joachim Schütze, Klaus Grabitz,
group leader Robert Schlögl, Gisela Loose.
(I had added weight after having stopped smoking)
At the Bundesgartenschau beside my
workgroup leader, Prof. Hans Dietrich
(July 1985)
Me sitting beside joachim Schütze
at the Department Xmas party
(December 1984)
Me smoking a pipe.
(photo: Joachim Schütae)
| | |
| --- | --- |
| | Early photo of me after arriving in Berlin |
Me at the doorway of the last apartment building where I lived in Voronezh.
(Summer 1976)
| | |
| --- | --- |
| | Winter with Vietnamese friends in Voronezh. |
| | |
| --- | --- |
| | Me sitting in the woods near Voroneth. |
In Leipzig: father.mother, sisters and me (above);
wedding of my sister Louise with Jesus Valdez (right),
me playing on my guitar (below).

| | |
| --- | --- |
| | Rendi Naseh, me, Sugandi and Asrap in the Sokol hostel compound park (above), and me with my guitar behind me (right). |
| | |
| --- | --- |
| | Me with other Indonesian students in Moscow in the garden of the Indonesian embassy (above) and on the Red Square (right). |
My grandfather Marzoeki Mahdi,
my father Izak Mahdi.
and me in Bogor.
(January 1963)
| | |
| --- | --- |
| | My photo on my Metro card |
Family photo at last Christmas
before I remained in Moscow when
my parents and sisters returned to Indonesia
1956

In August-September 1956 my father and I flew to Europe.
We stopped in Rome, Pompei, Bologna, Milan, Paris, London.
On the photo is me before the Milan Cathedral.
1953

Winter snow in Beijing together
with two sons of the Burmese
ambassador U Hla Maung
1948

Photo of me in Bangkok
practicing Siamese dancing.
1943

The oldest photo of me
that I have.









— Fotoana — Panahon — Waktu —
— Masa — Oras —
— Panaun — Taim —


— Jan — Wĕttu — Dodai — Kal㠗 Waktau — Aton — Tāima — Bákto — Ezia — Wattu —


— Táem — Wakutuu — Fáyóton — Gauna — Wā —


— Tempus —

— זמן —
— काल —
—
— Χρόνος —
—
—


— Врѣмѧ — Zaman —
— Aimsir —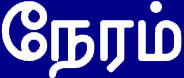 — Thơˋi

gian —

—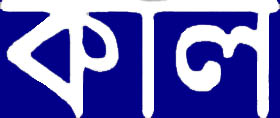 — Цаг —


—

— Zeit —
— Temps — เวลา — Time —

— Время —
—


—

—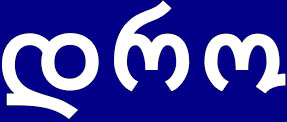 — Müddət — Tid — Čas — Tsayt — Tempo — Tijd — Убакыт —


— Уақыт —
— Taimp — Àsìkò — Час — Denbora — Tiempo — Wakati — Aika —


— Kuti — Apii — Cāhuitl — i Xesha — Tyd — isi Khathi — Idő — Laikas — Ten —

Tan —




| | | |
| --- | --- | --- |
| — — THE END — | TAMAT | — FIN — КОНЕЦ — |